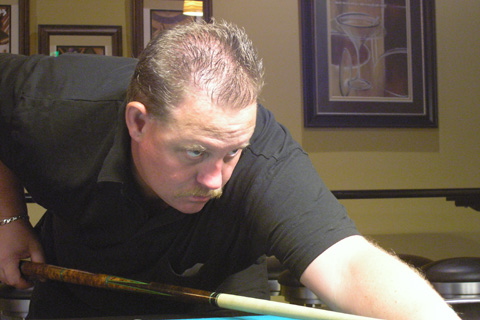 I became interested in Pool in the early 70's as a teenager. I played every Sunday afternoon at my Grandpa's house where I fell in love with the game and have been playing every since.
In 2002, after many years of playing in small tournaments and leagues, with maybe a little better than average success, I took my first pool lesson from a professional Instructor. I was very impressed with the results. My league average jumped from around a low 60's win percentage to a high 70's. The following year I took the same instructors Advanced class.
In 2004 I took the B.C.A (Billiard Congress of America) Instructor Certification course, and co-founded the Cascade Cue College with fellow B.C.A instructor, Mark Avlon. We taught group weekend seminars for the next five years.
In 2009 I broke off on my own to create my own school, Pacific Pool Instruction, so I may offer a wider variety of instruction.
I am currently a Certified Level Instructor with the B.C.A Instructor Program and hope to move to Advanced Level in the near future. I am also a Certified National Level B.C.A Referee. I also hold a Regional Western B.C.A Pool Placers Association ranking of Master Player.
I studied under B.C.A Master Instructor, Randy Goettlicher, to achieve my Instructor Status and belong to his S.P.F Family of Instructors.